Webinar Registration Approved
Regulating Remote Work During the Pandemic and After: Global Perspectives (Foreign and Comparative Law Webinar Series)
The Foreign and Comparative Law Webinar Series of classes is designed to shed light on some of the foreign and comparative law issues currently being researched by the foreign law and international law experts at the Law Library of Congress.

In this entry in the series, Senior Foreign Law Specialist Ruth Levush will discuss pre-COVID 19 regulation of remote work, as well as newly adopted legislation introduced during the pandemic in several jurisdictions, including the EU and EU members, countries in Latin America, Israel, Russia, Ukraine, and the United States.

By registering, you are consenting to receiving follow-up emails about this event, such as a post-event survey and the webinar recording.

Please request ADA accommodations at least five business days in advance by contacting (202) 707-6362 or ada@loc.gov.

Persons who attend ALL eleven programs in the 2022 Comparative and Foreign Law Webinars Course will be eligible to receive a certificate of completion electronically. The course is not accredited for CLE credit. For more information, contact lawresearch@loc.gov.

NOTE: Please disregard any "event is over capacity" notice for this event, if you receive one from Zoom.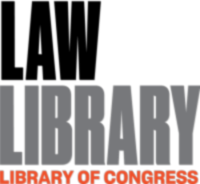 To Join the Webinar
To Cancel This Registration
You can
cancel
your registration at any time.